Ecology & Evolution Lab
SCHOOL OF OCEAN & EARTH SCIENCE, UNIVERSITY OF SOUTHAMPTON
Ecology & Evolution Lab
SCHOOL OF OCEAN & EARTH SCIENCE, UNIVERSITY OF SOUTHAMPTON
Ecology & Evolution Lab
SCHOOL OF OCEAN & EARTH SCIENCE, UNIVERSITY OF SOUTHAMPTON
Ecology & Evolution Lab
SCHOOL OF OCEAN & EARTH SCIENCE, UNIVERSITY OF SOUTHAMPTON
Ecology & Evolution Lab
SCHOOL OF OCEAN & EARTH SCIENCE, UNIVERSITY OF SOUTHAMPTON
Welcome!
Our research focuses on the mechanisms that determine and maintain species ranges.
We are particularly interested in the ecological and evolutionary consequences of the global redistribution of biota as a result of human activities
Check out our funded projects
NEW PAPER!
@kathrynepack
: Very happy that my first lead author paper is available for early viewing! We found no long-term impact of ocean acidification or warming on Pacific oyster fitness...
https://t.co/295Q7GjJfV
@MarClim_UK @M_Rius_ #phdlife #AcademicTwitter #phdchat
@M_Rius_
@jbaptisteledoux
: Looking for candadite to apply for spanish FPU fellowship: - Interest in population genetics and bioinformatics? - Will to improve coral conservation in the context of climate change? - Strong degree (>8) in a Spanish university? Please RT @JGarrabou @Med_Recover @ICMCSIC
https://t.co/VXXyViwAGP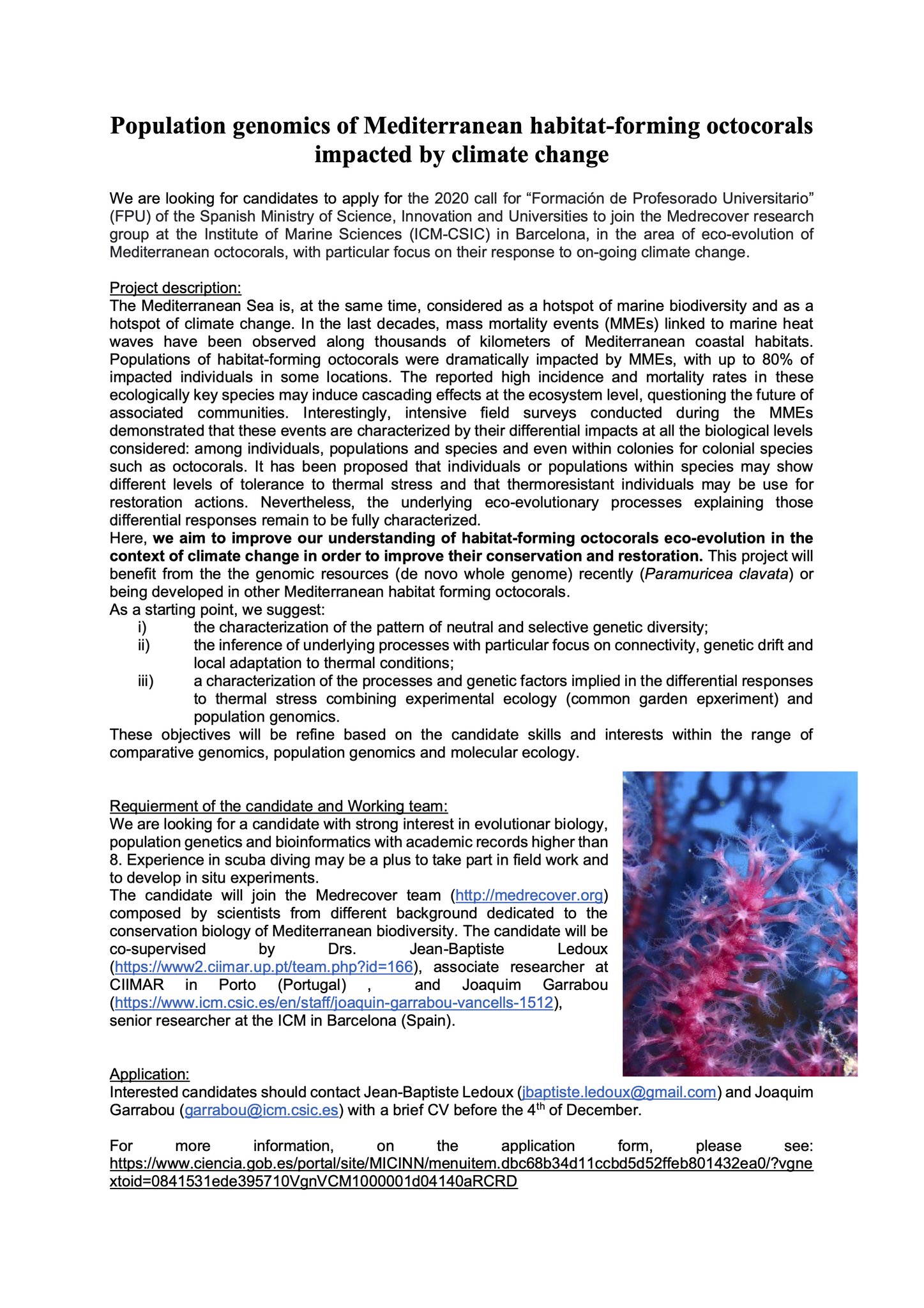 @M_Rius_